Since May, 2008
General Information
Server name: Linkos MU
Version: Season 3
Experience: 9999x
Items and zen drop: 100%
Monster HP: 100%
Bless bug: Off
Jewels in shops: No
Box in shops: No
Points per level: 5/7
Points per reset: 0 (+ Keep Stats)
Maximum points: 32767
Reset level: 400
Maximum resets: 999
Character delete minimum level: 40
Guild create level required: 180
Alliance required members: 5
Magic Gladiator create level required: 220
Dark Lord create level required: 250
Success Rates Information
Jewel of Soul Success Rate: 100%
Jewel of Life Success Rate: 100%
Jewel of Harmony Success Rate: 100%
Jewel of Guardian Success Rate: 100%
380 Level Items Success Rate: 100%
Item 10 Success Rate: 100%
Item 11 Success Rate: 100%
Item 12 Success Rate: 100%
Item 13 Success Rate: 100%
Available Commands Information
/zen (This command gives you 50 000 000 zen)
/post (Level 50 is required to use this command)
/addstr (Level 10 is required to use this command)
/addagi (Level 10 is required to use this command)
/addvit (Level 10 is required to use this command)
/addene (Level 10 is required to use this command)
/addcmd (Level 10 is required to use this command)
/pkclear (50 000 000 zen is required to use this command)
/reset (Level 400 and 10 000 000 zen is required to use this command)
/resetstr (Resets your Strength to 0)
/resetagi (Resets your Agility to 0)
/resetvit (Resets your Vitality to 0)
/resetene (Resets your Energy to 0)
/resetcmd (Resets your Command to 0 - DL/LE only)
/clearinventory (This command will erase all items from your inventory)
/removeharmony (This command will remove harmony options from all items)
/info (This command will show you detailed info for your character)
/time (This command will show you the server time)
Server Events Information
Blood Castle Event: Every 1 hour
Golden Invasion Event: Every 1 hour
Automatic Drop Event: Every 1 hour
Devil Square Event: Every 2 hours
Kundun Attack Event: Every 2 hours
Chaos Castle Event: Every 4 hours
Castle Siege Event: Every Saturday 
Game Master Events Information
Linkos MU is proud of its community and perseverance. Since the very beginning until today we have gone through various periods. We've had our good moments as well as not so good ones. We experienced joy by a large players population and public interest and we faced a lot of difficulties due to various reasons which lead to our player base decrease but we are still here standing and we do not intend to give up. As usual we guarantee you a stable server a lot of options functionality friendly community and devoted staff team. Join us and you will not regret it!
LinkosMU се гордее със своята общност и постоянство. От самото начало през 2008-ма до днес минахме през много периоди. Имахме нашите добри моменти в които се радвахме на огромна популация и интерес, но също така имахме трудни и мрачни периоди с които естествено, не се гордеем толкова много. Факт е обаче, че въпреки всичко все още сме тук и нямаме никакво намерение да си ходим. Както винаги Ви гарантираме стабилен сървър с много опции и функции, приятелска общност и отдаден екип. Присъединете се, няма да съжалявате!
Admin
- LinkosMU Owner; Project Head; System Administrator; Main Developer; ROOT
FIXDiZ
- Non-Gaming Senior Administrator; Chief of Staff
Support
- Non-Gaming Administrator; Multimedia Chief; Forum Developer; Watchdog
scandalous
- Administrator; Public Relations Officer; Forum Developer; Staff Supervisor
Shaman
- Game Master; Events
FULL LIST
Without our community, our efforts would have been for nothing. Ever since the existance of LinkosMU we can proudly say that we have a competative community consisting of one of the best PvPers you will ever find.
Без нашата общност, всичките ни усилия биха били напразни. От самото начало то днес, ние в LinkosMU можем гордо да кажем, че имаме една страхотна и компетативна общност състояща се от едни от най-добрите играчи които сте виждали.
HALL OF FAME
Linkos MU MODELS:
Automatic Events
That's right, now you will not only experience GM events but also automatic events such as drop, find and many more! Awards are of course, credits!
Точно така, вече не само ще се радвате на GM евенти но и на автоматични сървар евенти като дроп, търсенете и още! Наградите естествено ще бъдат кредити!
Vast of Commands
A lot of custom commands are now avaidable to the players in order to ease their gameplay, such as /add-stats-.
Много команди са достъпни за играчите с цел улеснят скучната част от играта. Команди като /add-stats-.
Vote System
Don't forget to vote for our server, voting helps the server development in terms of population and popularisation and it also gets you credits for the webshop!
Не забравяйте да гласувате за сървъра, така помагате както на сървъра така и на себе си!
Webshop
We offer you a fully functional webshop where you are going to be able to spend your credits, nomather wether you have donated for them or you have won them ingame. The webshop contains all of the ingame items you can get, including fenrir pets.
Предлагаме ви напълно функционален уебшоп в който ще можете да харчите кредитите си, без значение дали сте платили за тях или сте ги спечелили в игра. Уебшопа предлага всички айтеми включително и животни като fenrir.
Trade Online Hours
Being active was never more rewarding! Now you will be able to trade each online hour of yours for 10 credits.
Активността никога не е била по възнаграждаваща! Вече, ще можете да разменяте всеки час за който сте били онлайн срещу 10 кредита.
Market
MORE
And many more, join us now and see for yourself!
И още много, присъединете се и вижте сами!
WEBSITE
FORUMS
https://www.facebook.com/LinkosMU/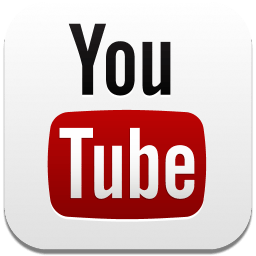 http://www.youtube.com/linkosmu

FULL:
mega.co.nzmega.co.nz #!f9IzhYpA!1Y69UJYFz4XZQGr3Ue0U149rQamfjHr2o-q45kPu3kU
NO SOUND:
mega.co.nzmega.co.nz #!WlYDlaoa!lTO1AwEd0y95Xzu6ZQ_2jmeH0rxUtObgBkN5tRC2tfc
FULL: www.mediafire.com/download/nbda50786ecely1/Linkos_MU_Online.rar
NO SOUND: www.mediafire.com/download/fa39g13v9lefhao/Linkos_MU_Online_No_Sound.rar
linkosmu


Last edited by scandalous on Fri Mar 20, 2015 3:03 pm; edited 12 times in total